We've mentioned before in a previous blog how a fully-furnished property is often a very attractive option for potential tenants (A fully-furnished property makes sense). It means you can boost your return on investment by positioning the rent at a higher rate.
In particular, home appliances is an area where you can provide tenants with the allure of modern and reliable choices.
When selecting appliances for a buy-to-let property based on your budget and needs, we recommend considering these three golden rules:

Price point: Decide on what you're willing to pay – whether it's entry level, mid-range or high-end – and stick to it. This will help you focus your decision. Remember, masses of features aren't necessarily a tenant's requirement, but reliability and quality build certainly is.
Warranty: Look into an extended warranty for cover beyond the manufacturer's standard warranty. This will offer repairs later down the line, or even a potential full replacement if the appliance gives up the ghost while still covered.
Aftersales and recycling: Picking a reputable business to buy from means they'll have an in-house team to deal with any problems you may have with an order or if you have questions on installation or how to use the appliance. They'll also likely take your old appliance away for you to recycle for free or a small charge.

Considering all the above, Sky Blue Homes has highlighted a couple of notable online retailers that provide the best brands, prices and service for landlords in the market for property appliances.
AO.com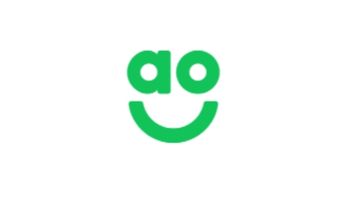 Bolton-based AO has established itself as the leading home appliances and electrical retailer in the country. With massive buying power they have large stocks at some of the best prices around. As well as the main retail website aimed at the general public, AO also has a business site that's ideal for companies, property developers or landlords looking to buy in bulk with several extra benefits. On the Business site AO is currently offering free recycling (they'll take away the old appliance) when you purchase from a selection of eligible Bosch washing machines.
Products and prices
AO offers an incredible product range across kitchen appliances, TV & entertainment, computing and floor care. They will also price match if you find the same spec model cheaper elsewhere and offer free 100 days return. Multiple credit options are also available such as AO Finance across the customer and business sites.
Recycling and sustainability options
AO has a brand new plant in Telford, Shropshire, able to process more items, more efficiently than any other site in the UK. If you buy a product from AO they'll take away your old machine and ensure it is safely and responsibly recycled – or repaired and sold on second-hand. You can find out more about AO's recycling approach here.
Customer site: AO.com
Business site: AO-business.com
Marks Electrical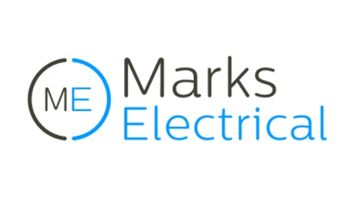 If you'd prefer the local treatment and want to support a business closer to home then Leicester-based Marks Electrical is the electrical retailer for you. Since its inception in 1987, the family -run business has grown into a leading UK-wide independent retailer that has long since outgrown its original high street location for a purpose-built showroom, warehouse and head office on the outskirts of the city.
Products and prices
Marks Electrical offers a huge line-up of home appliances at every price point, including small appliances as well. An excellent delivery service such as free next day and weekend delivery, is backed with a 'click and collect' option so customers can go and get their order from the warehouse the same day if they require it straight away. There's plenty of credit options for payment as well, including PayPal Credit and much more.
Recycling and sustainability options
Marks Electrical have full control and traceability over where their waste goes – using its own dedicated facility – stopping waste from going to landfill, and can report on how much has been recycled on an annual basis. In terms of tangible benefits to the customer, the company will also take away customers' old appliances for £16.99 and recycle the actual product packaging for £6.99 as well.
Customer site: Markselectrical.co.uk