Whether it's providing a dedicated local helpline for people struggling during the Covid crisis or partnering with charities that make a real difference in the community – we take our social responsibility seriously. At Sky Blue Homes we're very proud of the partners and charities we're supporting to help those that need it the most.
Who we're supporting
Greggs Foundation
Sky Blue Homes has joined the list of official supporters of the Breakfast Club for the next two years, donating locally to the Breakfast Club at the Sacred Heart Academy in Leicester that has around 60 children, and further afield with the Bridge Learning Campus in Bristol that has upwards of 70 pupils.
Greggs Foundation is a grant-making charity which aims to build stronger, healthier communities through programmes like its Breakfast Club which rolled out in 1999.
The Breakfast Club's main objective is to give primary school children the best possible start to the day by making sure they get a healthy breakfast in their bellies before class. Many young children in the UK miss out on this simply because their families are struggling in these difficult times.

Bridge Learning Campus Assistant Head, Elizabeth Hackling said: "Breakfast club gives us the chance to support our children on every level. Starting with basic physical need, if students are in club, we know they have been fed and will be ready to start their lessons with better concentration and more energy. When breakfast club started, trips to the medical room dropped."
"In short, through the amazing donation from Sky Blue Homes, we're helping nurture the next generation. You are helping us to undo all of the issues caused, not just by covid but through systemic deprivation. "
You can find out more about the Greggs Foundation and the Breakfast Club here.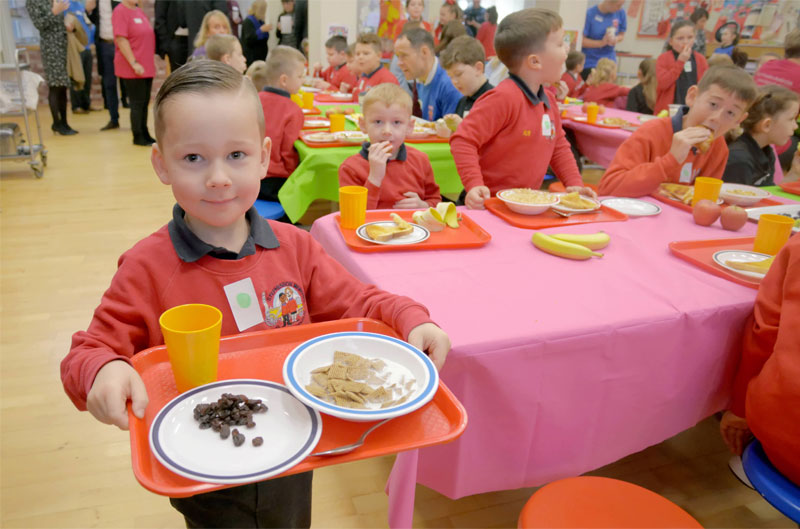 "In short, through the amazing donation from Sky Blue Homes, we are helping nurture the next generation."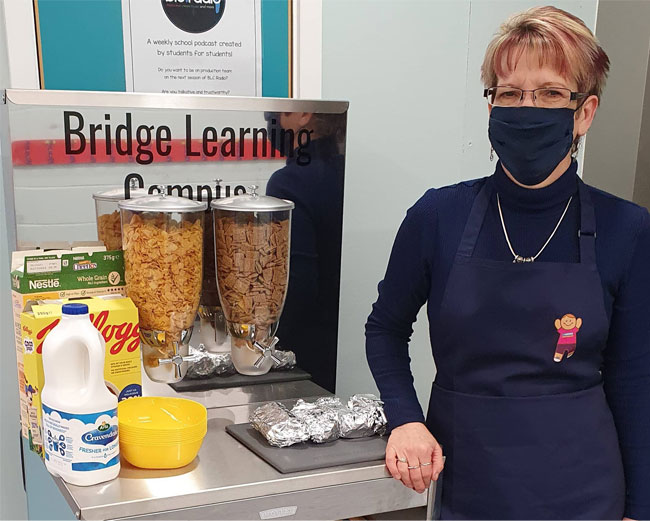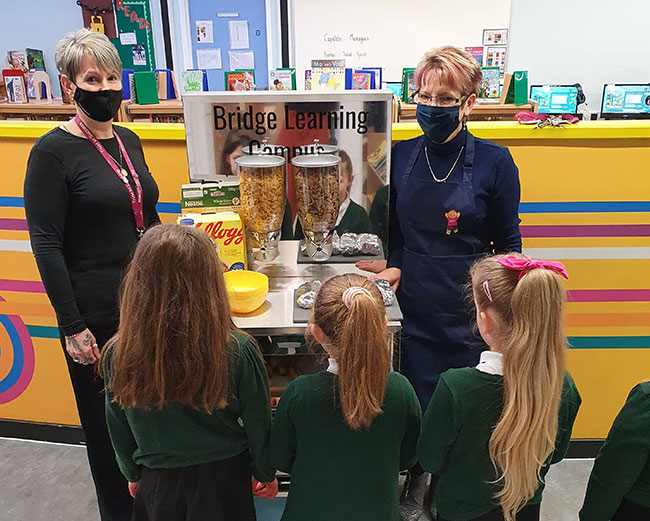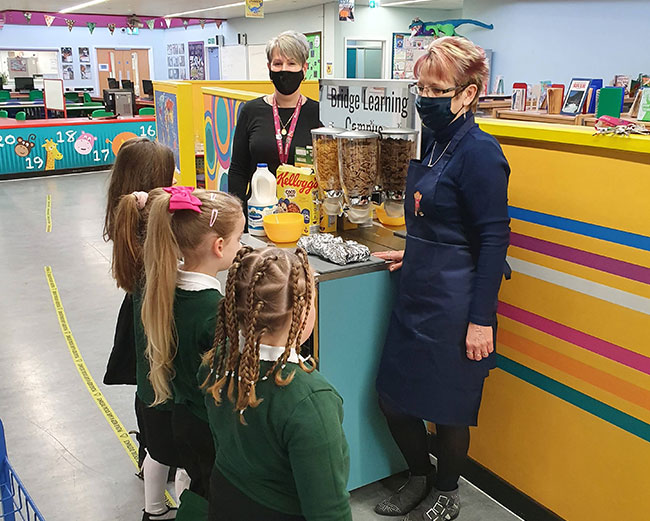 What can you do to help?
We want to encourage people to get involved with the Gregg Foundation's Breakfast Club. There are a number of ways you can do this:
Donate to an existing Breakfast Club at a school across the country
Support a club on the waiting list which requires a start-up donation
Commission the Greggs Foundation to start-up an all-new club in area that's important to you.
Aside from that, you can also make a general donation to the Greggs Foundation as a whole or start a fundraiser for the charity – you can even donate items you no longer need.
Find out more about the Breakfast Club and how you can help here.