As lockdown restrictions ease significantly with the arrival of 'Freedom Day',  galleries, museums and the hospitality sector as a whole is ready to fling open its doors once again.
Whether you're new to Leicester or a veteran of the area, now is the perfect time to re-discover what Leicester has to offer and its main attractions.
So let's get out there and explore...

Curve theatre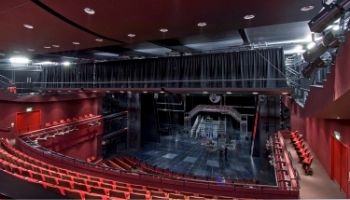 When it comes to well-known theatres in Leicester, the Curve is right up there. Previously the Leicester Performing Arts Centre, the striking Curve theatre building sits adjacent to the Athena conference and banqueting centre in Leicester's cultural quarter.

Known for its high quality, ground-breaking plays and shows, Curve is a true bastion of the city and as a registered charity, along with its box office income also relies on generous donations from the public and businesses to fund its endeavours.

Going forward, the Curve's line-up for 2021 will continue as scheduled, providing a great opportunity for people to get back to quality theatre entertainment. 
For more information visit the website: https://www.curveonline.co.uk/

National Space Centre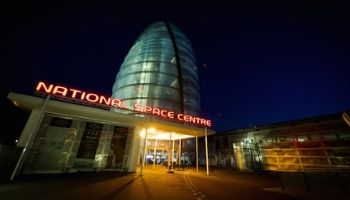 The National Space Centre is one of the shining jewels in Leicester's list of 'places to visit'. The NSC is a registered charity and it's remit is to provide an overall insight into all-things space in an exciting and informative way.
Its attractions include the semi-transparent 42-meter high Rocket Tower home to the awe-inspiring Blue Streak and Thor Able rockets. It also houses the Gagarin Experience (honouring the first man in space – Yuri Gagarin), the Apollo Lunar Lander and even real moon rock.
The Sir Patrick Moore planetarium is a site to behold and it's home to a variety of experiences such as 'We are Stars' and 'We are Aliens' have to be experienced first-hand to be fully appreciated.
Universe Explore showcases the wonders of our Universe. Discover the science behind the Search for Extra Terrestrial Intelligence (SETI), take a trip through a wormhole and watch the Big Bang.
And all that is just scratching the surface what the National Space Centre has to offer.
For more information visit the website: spacecentre.co.uk

Fosse Park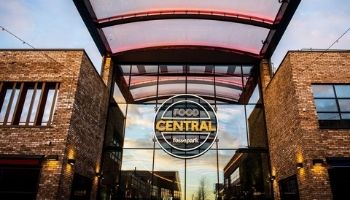 The good thing for Fosse Park's major extension West Park and Food Central eatery hall has been open for a month or two now and is ready to entice more shopper through the doors on Freedom Day and beyond.
Now boasting some 140,000 sq ft of extra retail space, Fosse Park is now home to brands such as Next, TK Maxx and Starbucks. The upgraded Fosse Park is a great tonic for shoppers who haven't been able to hit non-essential sores for the lion's share of the past 12 months.
Do yourself a favour and plan a shopping spree at Fosse Park and forget about the woes of the a pandemic-ridden year, oh and don't forget to grab something to eat there too - before or after the shopping.
For more information visit the website: fossepark.co.uk

King Richard III Visitors Centre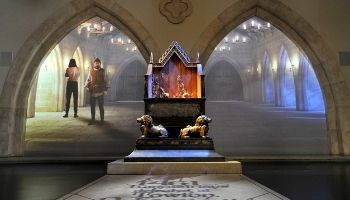 Following the discovery of the remains of King Richard III in a car park in August 2012, the area was turned into the Visitors Centre so people could steep themselves into the fascinating history, politics and story of a time some 500 years ago.
Using modern design, ground-breaking technology and inspirational story-telling, the centre shows the fascinating trials and tribulations of the king's life and death, revealing one of the greatest archaeological detective stories of the modern age.
The King Richard III Visitors Centre re-opened on June 21st and is ready than ever after the further easing of national lockdown restriction on 19 July.
For more information visit the website: kriii.com/

Bradgate Park and Smithland Wood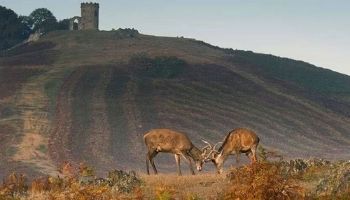 Bradgate Park was first enclosed as a deer park around 800 years ago. It provides 830 acres of publicly accessible countryside close to Leicester City Centre, where mother nature is very much king.
Deer roam free across the park which is one of its most endearing features along with its lush, rolling hills, visitor's centre and café area.
Bradgate Park is the perfect tonic for people wanting to get back to nature and enjoy a lung full of fresh air again after 12 months of lockdown.
For more information visit the website: www.bradgatepark.org/