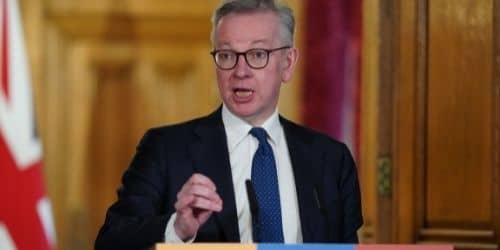 The Department of Levelling Up, Housing and Communities is pressing ahead with its ambitious mandate, providing £650,000 to Blackpool in an attempt to thwart the city's issues with rogue landlords.
A statement from the department says: "Longstanding neglect by some local landlords has led to Blackpool experiencing some of the worst housing conditions in the country, with at least one in three properties classified as 'non-decent'.
"An expanded local enforcement team will take tough action against those not meeting existing standards and measure landlords against future national standards.
"This beefed-up inspection regime will tackle exploitation in the local private rented sector and supported housing market, driving up housing quality and protecting the most vulnerable.
"Alongside this enforcement drive, Homes England will join forces with Blackpool Council, using additional funding of £650,000 to explore regeneration opportunities to improve Blackpool's housing stock and quality of place.
"And there's support for residents in supported housing as well with a portion of a further £20m, over three years, to improve standards of support and drive out unscrupulous providers."
Michael Goves' Department of Levelling Up, Housing and Communities continues its distribution of funds to areas of the country identified as in most need of it, as part of the Levelling Up white paper.
Sky Blue Homes will report on any funding announced for cities or areas in Leicester or the East Midlands.