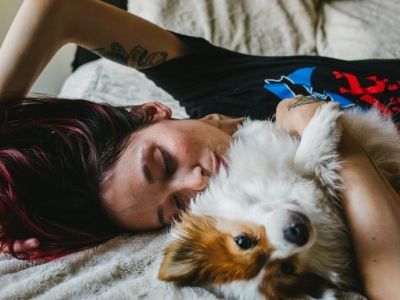 Continuing to go all-in with its new model tenancy agreement, pet-friendly allowances have been added to make things fairer for tenants.
Designed to counter landlords usual stance of a 'no-exception' ban on pets in their properties now, tenants with "well-behaved pets" will be able to get tenancy far more easily.
Instead, consent for pets will be the default position, and landlords will now have to object in writing within 28 days of a written pet request from a tenant and provide a good reason.
The Ministry for Housing, Communities and Local Government says that currently a mere seven per cent of private landlords advertise pet-friendly properties, meaning many people with cats, dogs or other companions struggle to find suitable homes. 
The government's new agreement states any rejections can only be made where there is good reason, anything that makes having a pet impractical such as property being too small or a flat.
However, tenants will continue to have a legal requirement to repair or cover the cost of any damage to the property, providing a very definite protection to landlords.
Housing Minister Chris Pincher said: "We are a nation of animal lovers and over the last year more people than ever before have welcome pets into their lives and homes. But it can't be right that only a tiny fraction of landlords advertise pet friendly properties and in some cases people have had to give up their beloved pets in order to find somewhere to live.
"This strikes the right balance between helping more people find a home that's right for them and their pet while ensuring landlords' properties are safeguarded against inappropriate or badly behaved pets." added Pincher.