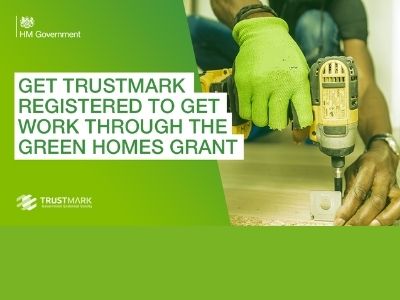 MPs have expressed concern that the Green Homes Grant initiative is going so slowly that it could be a decade before the take-up target of issuing vouchers to 600,000 homes is reached.
An online survey on the Green Homes Grant in November conducted by the EAC revealed only 1300 companies had registered with the Government's approved installers for the scheme. 
This is a major reason landlords and owners have not been able to make the upgrades that the Green Homes Grant vouchers scheme was supposed to help provide.
An extension of March 2022 has been created for the Green Home Grants, it is hoped this will give the trade greater confidence to hire the installers needed.
"The principle of the Green Homes Grant should be commended." said EAC chairman Philip Dunne, a Conservative MP.
"It is a timely initiative not only to boost energy efficiency of homes – which is urgently needed to stem carbon emissions – but to address our growing unemployment crisis triggered by the pandemic. But unless overhauled and further extended, this scheme will fail to deliver its ambition."
Dunne continued: "Issuing vouchers is continuing at snail's pace, with only 20,000 of the 600,000 target issued four months in – at this rate it will take over 10 years to fulfil the government's expectation. Many of the builders and installers that can do the work are in limbo as a result of the time taken to approve applications, and perversely we have heard evidence some are having to lay off skilled workers as orders have been stalled pending confirmation of vouchers."  
"This scheme has good potential. But it needs a radical overhaul now the scheme has been extended.