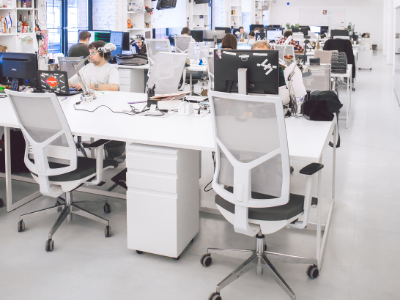 In a recent article from the BBC, Howard Dawber, head of strategy at Canary Wharf Group, has said he feels that's exactly the position the office workforce of the UK is now in.
"We've got to the point where there is a lot of fatigue out there. Working from home for the first couple of months of last year when the sun was shining and people were enjoying perhaps a more flexible environment, there was a sense that this was going to be a short-term process"
"I think now people are really missing that opportunity to collaborate with and just see their friends in the office, to get your hair cut, to go and get a good coffee at lunchtime and to do all the life admin things you can do in a city centre."
Dawber added: "From March 29 onwards I think we will see people starting to return to the workplace and particularly as we get towards June when things like bars, restaurants, services, hairdressers open up I think we will start to see people back in offices and we are expecting significant numbers back over the summer."
Of course, government advice stipulates that people should carry on working from home where possible. A tentative timeframe of "no later than June 21" for social restrictions to be lifted is what everyone is working towards